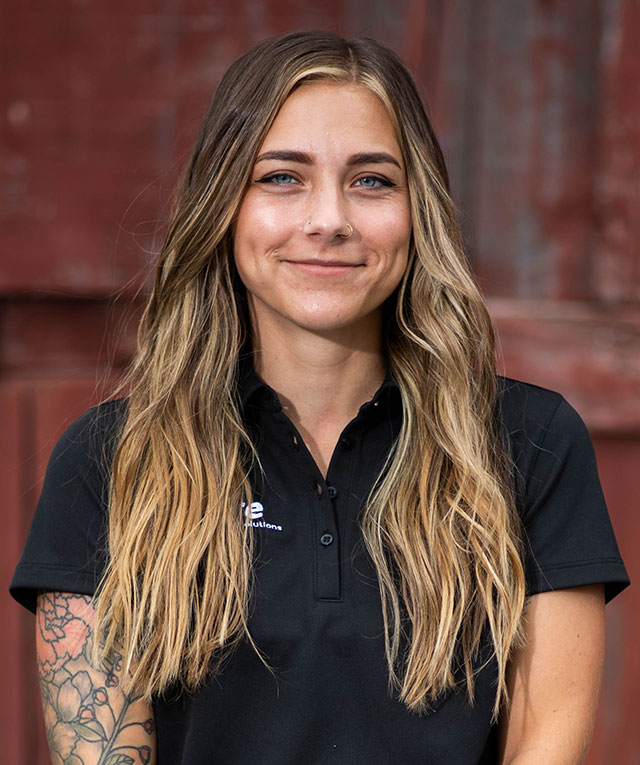 Meet Stephanie
Office Manager
Stephanie is a Graphic Design graduate of Bradford and is currently pursuing an associate degree in Accounting at Sinclair. After spending 5 years as an assistant manager for a retail chain she decided to make a career change to better suit her family's needs. Stephanie enjoys home crafts, gardening, and animals. When not creating, she enjoys spending time outdoors with her husband, Josh, and their two sons, Oliver and Anakin.
Fun Facts!
Favorite Book – Harry Potter/The Perks of Being a Wallflower
Favorite Saying/Quote – "I have not failed, I've just found 10,000 ways that won't work."
Favorite Movie – Princess Bride
Favorite TV Show – The Office
Favorite Musical Artist – Billy Strings
Meet the Rest of the Team
Testimonials
Chris and his team were awarded a contract to provide masonry work on a property that I manage. They did a wonderful job and the owners were very happy with their work. If there were any items that missed or not completed, he returned without hesitation to complete them promptly. I highly recommend Pure Property Solutions for masonry work.
Pure Property Solutions is always a pleasure to work with, they offer competitive pricing and respond effectively to all my requests. PPS is my "go-to" contractor!
Whenever we have a tough job that requires a thoughtful solution, we call Thomas at Pure Property Solutions. He works very hard to tailor a cost-effective solution that meets our needs! PPS has become a trusted, preferred vendor to the PLK family of properties!
Matt Weis
COO PLK Communities
I have been working with Pure Property Solutions for about a year now. The team never lets me down. They have been involved in over a dozen projects in multiple states. Currently, we are working on a 200 thousand dollar roofing project in IL and I am excited to see the final product. Chris always returns my calls the same day and on multiple occasions has helped me out in a pinch.
I have used Pure Property Solutions for a few years on our commercial and on my own personal property. Their prices are always competitive and their work as always exceeded my expectations
Ready to Get Started?
We're ready to show you how we can help with all of your property needs. Reach out today to schedule your free estimate!
Get Your Estimate